What are the Benefits of Joining?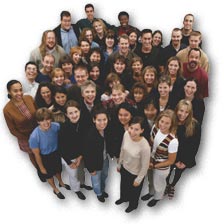 If you have not yet joined the GreenfieldMA.net website community please consider joining now. The benefits are many, including...
Submit content for the community to access, such as
o corkboard messages,
o calendar events,
o photos,
o business listing(s)

Have copies of posts to this website sent to you via e-mail.

Have copies of any group's news or calendar events mailed to you via e-mail.

Set up your non-profit org for free on the site -- if you are an officer or a member -- with the ability to update your news and calendar events at will, 24 hours a day.

Submit your business listings (as many as you like) for free, and edit them at will 24 hours a day.

Be an important part of this excellent community!
It's free and easy (and quick too).